BECOME A CONFERENCE SPONSOR :
By becoming a sponsor of The Success Bootcamp 2017, you make yourself a part of one of the most esteemed events at San Antonio and Austin respectively.
The Success Bootcamp 2017 represents the entrepreneurs, managers, business executives and every working professional who aim to achieve big in their professional and personal lives.
Sponsoring this event is not only about getting an exposure at the venue and amongst the attendees of the Bootcamp, but across all the pavements that are stretched out to the local and national audiences through print and electronic media.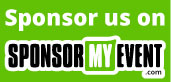 STAND OUT FROM THE CROWD
Whether you provide a product or service that can help professionals manage and grow their businesses, the conference paves the way towards connections that can help you do your business with some of the best companies in the country.
As a sponsor, you will enjoy enhanced visibility and access at a stretched level. You will also be able to position your brand and capitalize on a variety of valuable opportunities laid in front of you at the conference.
After considering your business goals, choose from the selection of sponsorship packages mentioned below and select the one that's appropriate for you. Custom sponsorship opportunities are also available. Don't miss this valuable opportunity to set your company apart!
WHAT IN FOR THE SPONSORS:
An opportunity to access more than 100 working professionals
Recognition, mentions, and exposure across the websites and every promotional campaign like social media, print media, etc.
Special booths to showcase your banners and ads
10 conference registrations
Reserved table (seats 10) at meal function
Offer cards, brochures, personalized dockets to tell about your brand
Choose your opportunity:
o   Food and Beverage Sponsorship
If you are a budding restaurant, food joint or a brand that offers some lip smacking food and beverages, you won't get a platform better than the Success Bootcamp 2017. This is your chance to set up your roots amongst those who can contribute to bringing you the kind of business you look out for. You will get an opportunity to set up your F&B booth and offer the participants of the event about the insights of your brand and specialties.
o   Media Sponsorship
If you are someone who works day in and out to provide the best coverage of news and events to your readers, the Success Bootcamp 2017 has the perfect audience for your brand. Broadcast this event through your media channels and get an opportunity to increase your readership/viewership in the most simplified manner. You can publish/telecast the interviews of our speakers to get hold to their followers and also get additional opportunities to network with the other sponsors.
o   Venue Sponsorship
If you are a hotel or an auditorium that has enough space that can host more than 100 guests at one time, this opportunity is meant for you. Provide us with your venue with the basic arrangements (seating, lights, etc.) and get an opportunity to target the experts and professionals from the major commercial sectors in San Antonio and Austin in a way that they consider your venue for their corporate events and conferences in the future.
To get your sponsorship plans customized, or to find an answer to any of your queries, get in touch with Max at:
Phone: (832) 264-1307